Mission
The Science Student Success Centre helps all undergraduate students in the Faculty of Science define and achieve their academic, career, and social goals.
Vision
The Science Student Success Centre is the student hub of the Faculty of Science. It connects students with each other, with faculty and staff, and with professionals who have careers related to degree programs in the Faculty of Science. At the core of the SSSC is the belief that a positive university experience is deeply rooted in developing strong one-on-one relationships and continuing successes. All programming in the SSSC is designed to encourage relationship building and personal growth through the sharing of knowledge. Peer mentoring is the primary vehicle that the SSSC uses to accomplish the collective transference of knowledge and skills from one Faculty of Science student to another.
The SSSC fills gaps in support for undergraduate students in the Faculty of Science by actively listening to students, faculty, staff, and the SSSC student volunteer team, and then creating and maintaining programming that addresses the specific needs of Faculty of Science students. By utilizing its location in the Faculty of Science, the SSSC continuously evolves and anticipates the needs of students to provide timely, up-to-date support.
The SSSC team is built upon a volunteer funding model where staff employees and student volunteers function as a single unit. Top students in the Faculty of Science join the SSSC team and are held to the highest possible standards of professionalism and integrity. Student team members are challenged to accept ownership of the SSSC – to take creative risks, collaborate, lead, and push their limits in order to positively impact the lives of individuals and the Faculty of Science community as a whole.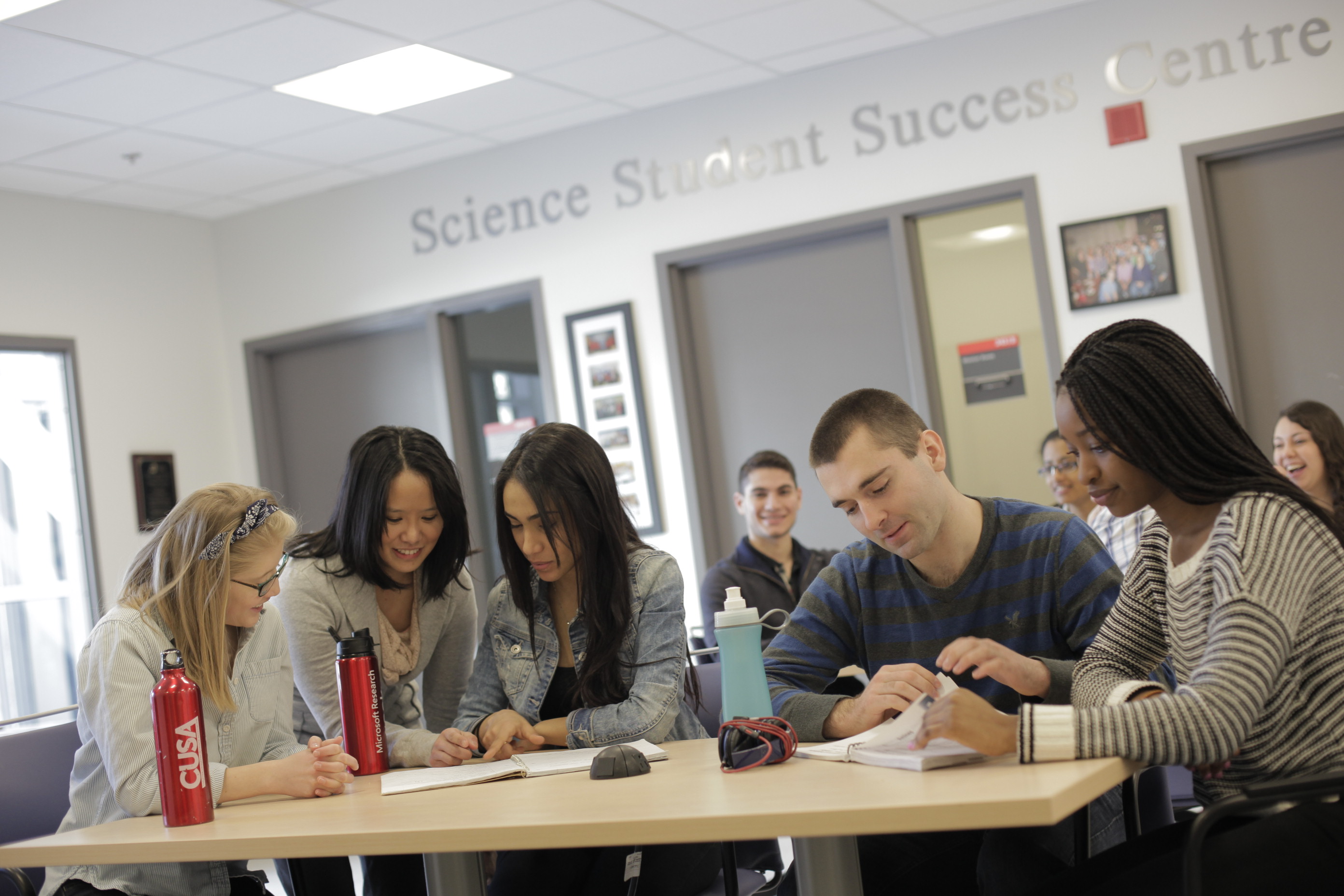 ---
Academic
The Science Student Success Centre is dedicated to bring you timely workshops for general and course-specific Science needs. We offer workshops such as:
Writing a Biology Lab Report

Writing a Chemistry Lab Report

Writing a Physics Lab Report

Writing in LaTeX

Studying for Science Exams
Besides offering workshops, we also provide course-specific one-on-one and small group support. While we do not provide tutoring in computer science, math or science, students can meet with one of our mentors to discuss strategies on how to approach the subject material, ways to study for specific subject areas and specific classes, and general tips on how to format a lab report properly.
We also offer Recognized Study Groups for some Faculty of Science courses. These sessions are organized by SSSC volunteers and are open to anyone taking the course. While the SSSC volunteers may help other students study during these sessions, they are not required to take on the role of a facilitator. These study groups provide a relaxed atmosphere where students can meet and invest in their own learning.
Academic Services the SSSC Does Not Provide
The Science Student Success Centre does not provide tutoring or academic advising. For general academic advising (questions about changing majors, how to read your audit, etc.), visit the Academic Advising Centre. For major specific academic advising (choosing courses, degree requirements, etc.), please see your departmental advisor.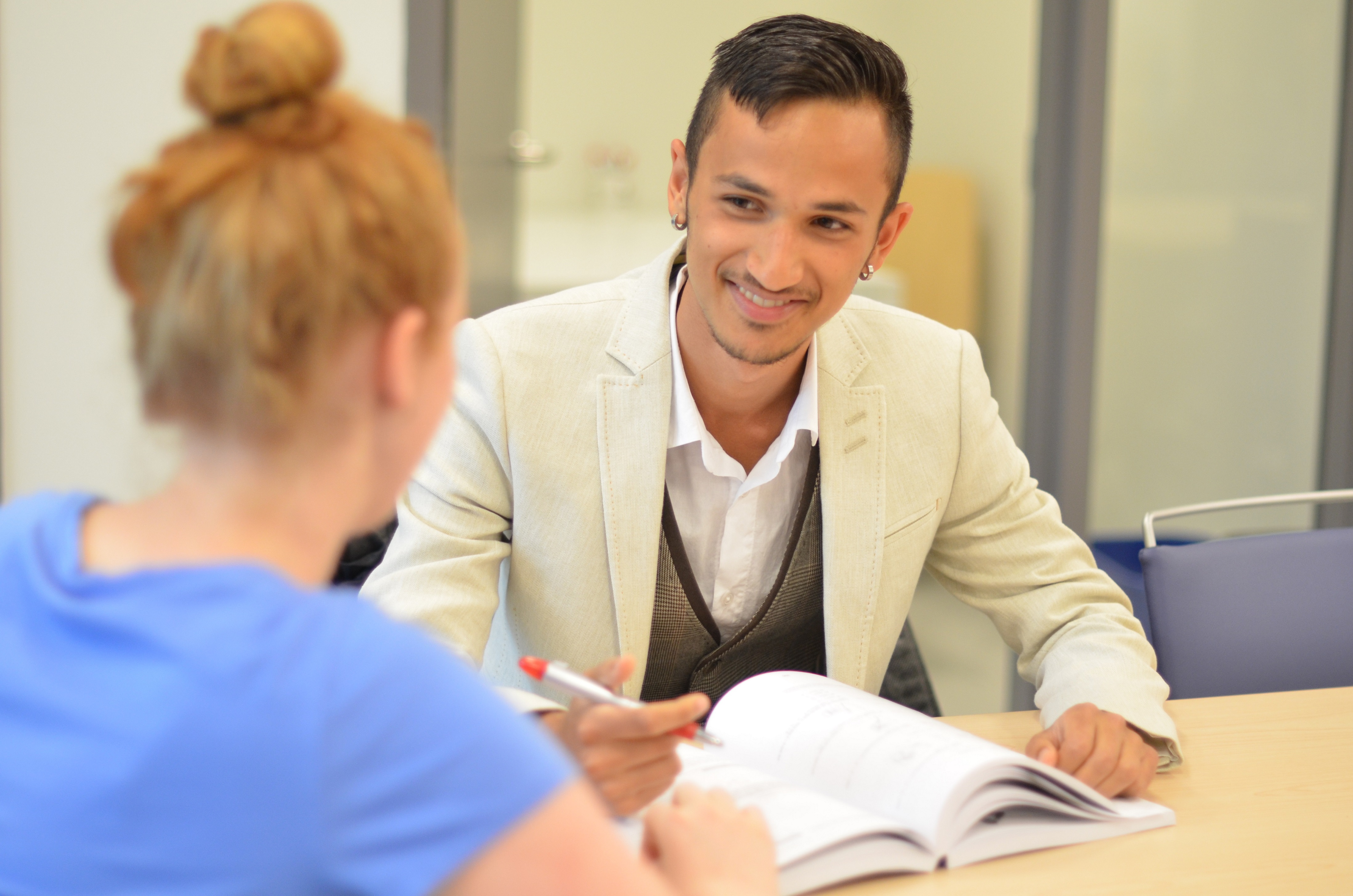 ---
Career
Whether you want to work for a high tech. company, attend medical school, become a researcher, or own your own business, the SSSC can help you understand your options. We provide opportunities for students in the Faculty of Science to explore career options and network with professionals through networking events, workshops and one-on-one support with upper-year mentors.
Career Exploration Events
If you're not sure what to do when you graduate with a degree from the Faculty of Science, attending one of our career exploration events is the perfect way to find out about the variety of career paths you could pursue.
Science Networking Forum
Each fall, professionals from a variety of fields are invited to participate in the Science Networking Forum, a "speed dating" event where students have a chance to meet and network with multiple professionals throughout the evening. Professionals talk about their education, their backgrounds, their career paths and how to enter their particular field. Professionals come from a variety of areas such as medical research, environment and climate change research, health economy, intellectual property, museum curator, analytical chemistry, quality assurance, entrepreneur, and policy management.
Science Student Alumni Mixer
One of the SSSC's largest events of the year, the Science Student Alumni Mixer during Carleton's Throwback is a chance for former and current Faculty of Science students to meet and interact. At the event, 4-5 highly successful alumni panelists answer questions about their professions, personal histories, and experiences. The panel is followed by a reception where all student and alumni attendees mix, mingle, and build connections. All departments and schools within the Faculty of Science are represented.
Job Shadow Program
Students within the Faculty of Science can participate in the Job Shadow Program through the SSSC in partnership with Career Services. This is a unique opportunity for career exploration and to learn about particular career fields of interest by visiting a professional (job shadow mentor) in their workplace environment. Job shadowing will help students to gain insight into a particular career, make a connection between classroom learning and work requirements and gain a better understanding of the knowledge, skills, and educational requirements they may need to follow their career interests.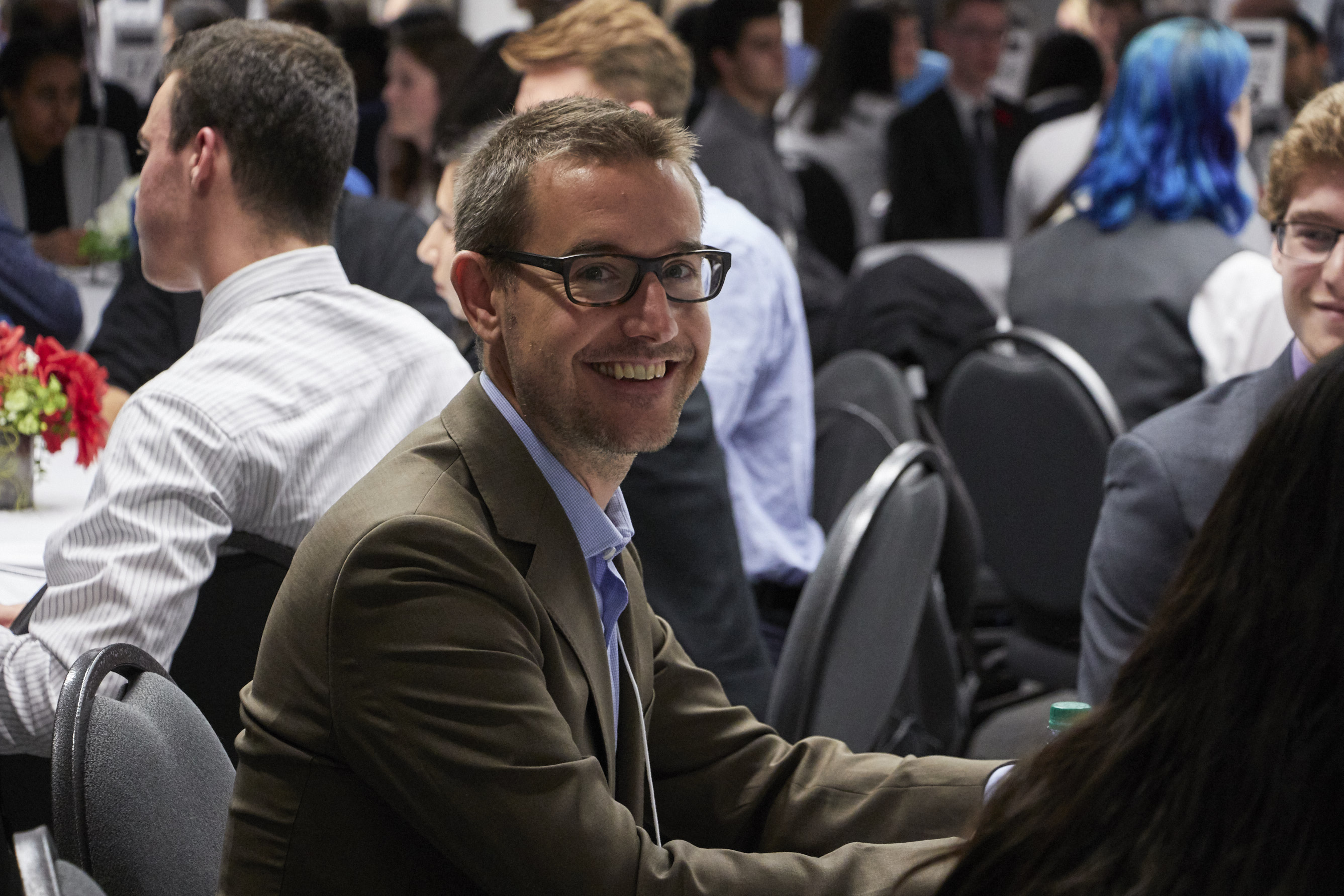 ---
Health Care
The SSSC offers a wide range of activities, workshops and events to help students prepare for applying to pre-professional schools such as medical, optometry, dentistry, veterinary, and pharmacy. Check out the Health Care Resources section of the SSSC website for the latest information on entering health-related professions.
Health Care Workshops
The SSSC offers a wide variety of workshops of each year to help students prepare for applying to medical school and other pre-professional schools. Workshops include:
Medical School: The Basics

Medical School: Extracurricular Activities

Medical School: MCAT Preparation

Getting Into Dentistry

Getting Into Optometry

Getting Into Pharmacy

Getting Into Veterinary

University of Medicine and Health Sciences (UMHS), St. Kitts Information Session
Med Night
Each winter, the Science Student Success Centre hosts its annual Med Night where students interested in a career in health care can gather information from current doctors and other health professionals. The format of the event resembles "speed dating," and student participants move through a series of tables, each manned by industry professionals such as doctors, surgeons, nurses, hospital administrators, health Canada employees, current medical students and more. At each table, students can gain insight into possible careers in the medical field. They can also ask questions about the pros and cons of attending different medical schools, the medical school application process, alternatives to medical school and key differences between possible specialties and fields of expertise.
Multiple Mini Interview Practice Session
The majority of Canadian medical schools use the Multiple Mini Interview (MMI) format for interviews to gain admission to their schools. Each year the SSSC offers the MMI Practice Session to allow students to experience this format and prepare for real interviews. Interview questions are taken from medical school interviews from previous years and current medical students who have gone through the process in recent years are asked to help conduct the event. Health care professionals, career professionals, and current medical students administer the questions and offer feedback to participants.
Med Student Mixer
Each fall the Science Student Success Centre host Med Student Mixer. For this event we bring in current Med Students, from various stages of the med school process for a panel discussion in which students can ask current students any questions they may have about med school or the health care field. These students will be able to tell you anything you may be wondering from applications, to what classes or placements are really like.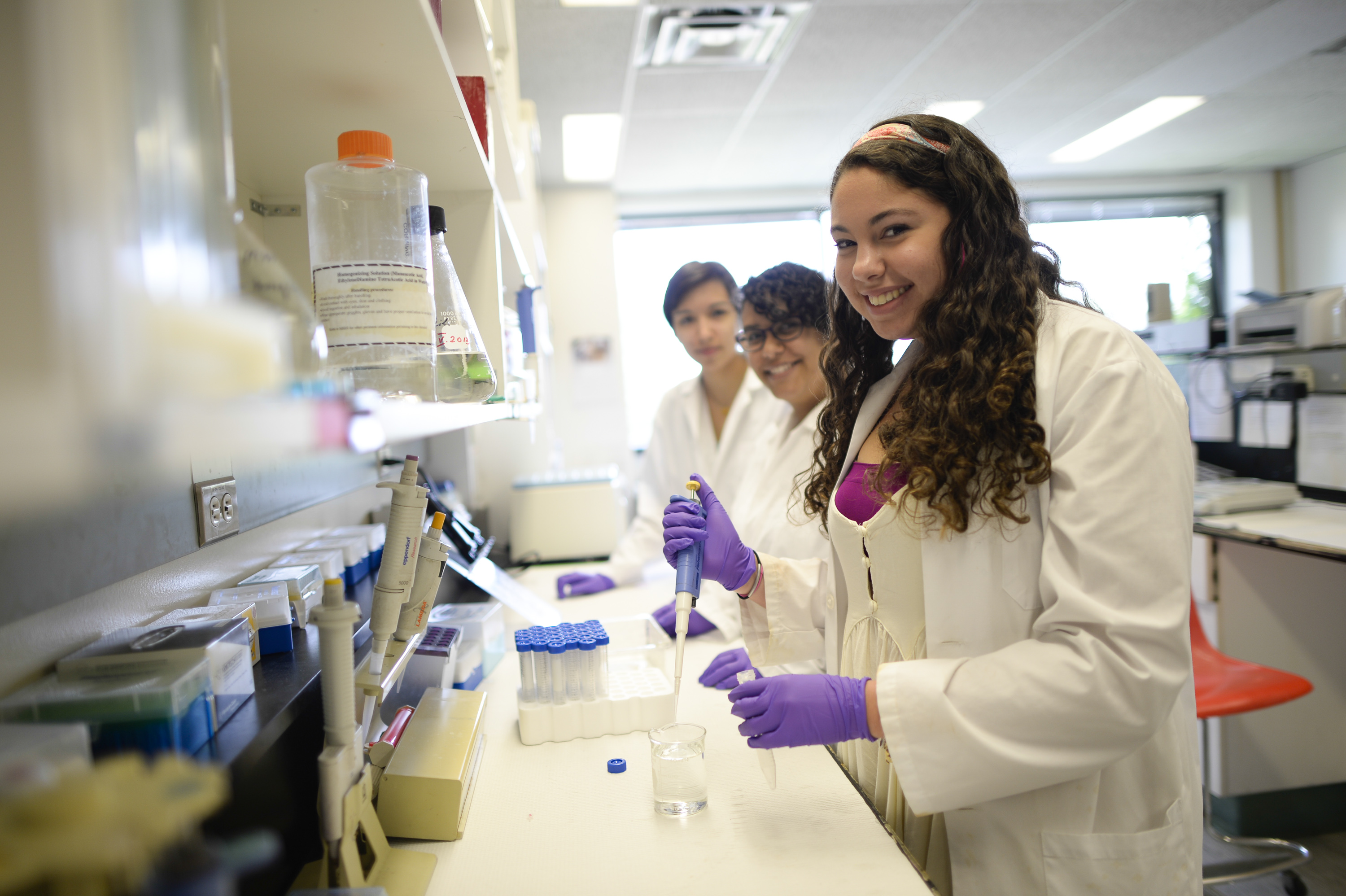 ---
Computer Science
Students in the School of Computer Science have a unique set of knowledge, skills and opportunities within the Faculty of Science. SSSC's mentors on our computer science team are all high achieving students in the department of computer science and able to pass their knowledge onto you. Also through Computer science workshops and events you can enhance your computer science skills, develop coding abilities and interact with computer science professionals from various tech companies. Workshops include;
Using the Command Line

Using Git

Studying for Comp Sci Exams
Check out the Computer Science Resources section of the SSSC website for more helpful computer science information
Computer Science Industry Mixer
Networking is key to finding the right job for you within the field of ICT. The format of the event resembles "speed dating," and student participants move through a series of tables, each manned by an industry professional. Meet with professionals in a variety of positions from across the Tech Sector, hear what it's like to work for different types of companies, and search for your future employer at the Computer Science Industry Mixer.
Carleton Coding Challenge
If you are a beginner or intermediate programmer, join the Carleton Coding Challenge! There will be a series of challenge questions of varying difficulty provided, and points will be awarded for each completed question. Work with a team of your peers and learn some key coding abilities. Whoever gets the most points wins, and will earn themselves a prize!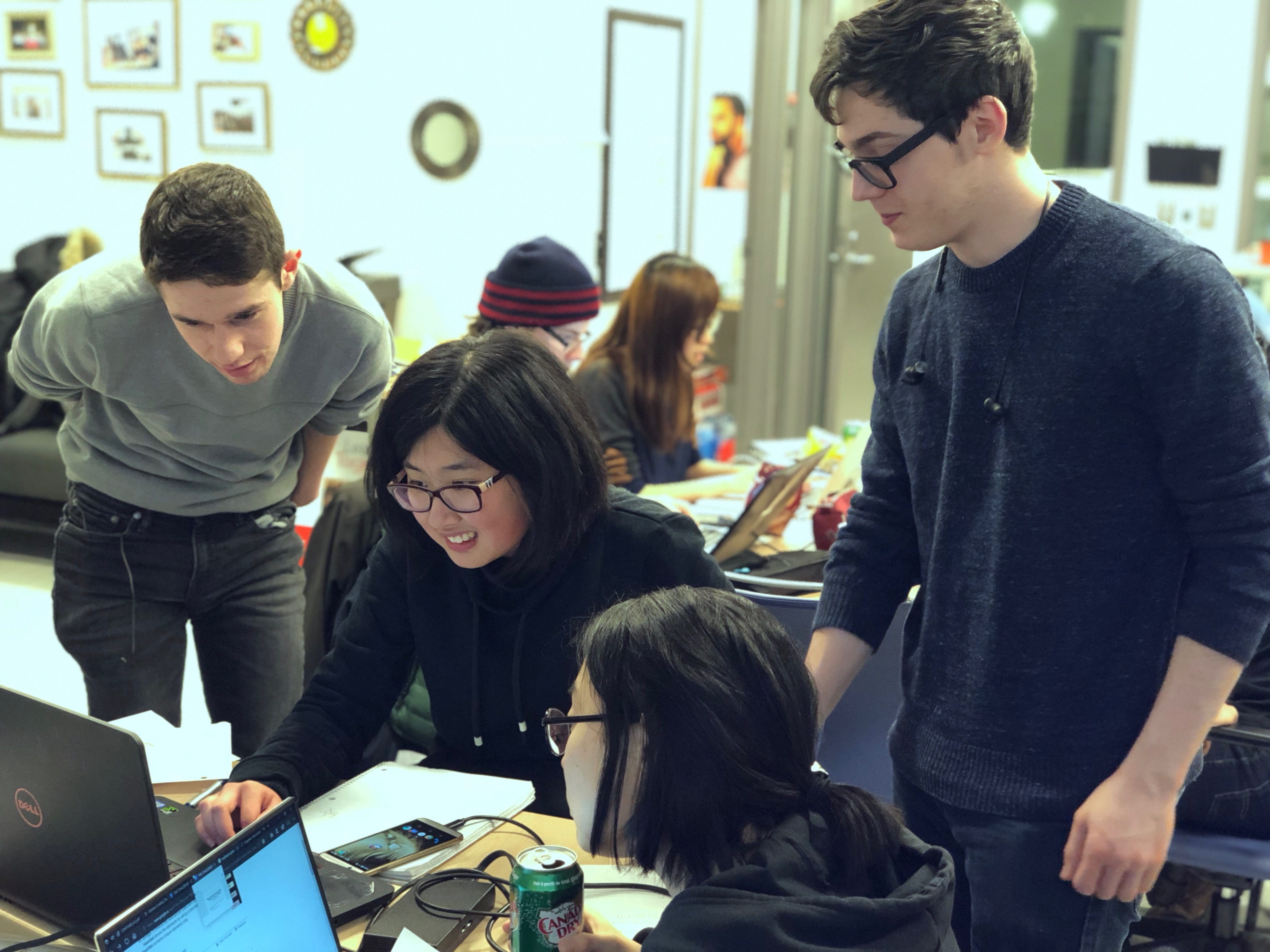 ---
Research
Research is a key aspect of many degree programs within the Faculty of Science. For students who want to learn beyond the classroom, participating in hands-on research is absolutely key. The SSSC offers opportunities for students to learn how to get involved in research, funding opportunities, and what research is really like.
We offer workshops on:
Applying to Graduate School

Finding the Right Honours Thesis Supervisor

Getting Into Research

How to Apply for a Dean's Summer Research Internship (DSRI)

How to Design a Thesis Poster

Poster Presentation Practice
Science Lab Tour Week
Each January, the SSSC organizes Science Lab Tour Week where over 20 researchers in the Faculty of Science offer tours of their labs and give presentations about their amazing research. Students are invited to see the labs, hear the presentations, and find out from the researchers how to get involved in their research as a volunteer, a paid student researcher, or to complete an undergraduate thesis.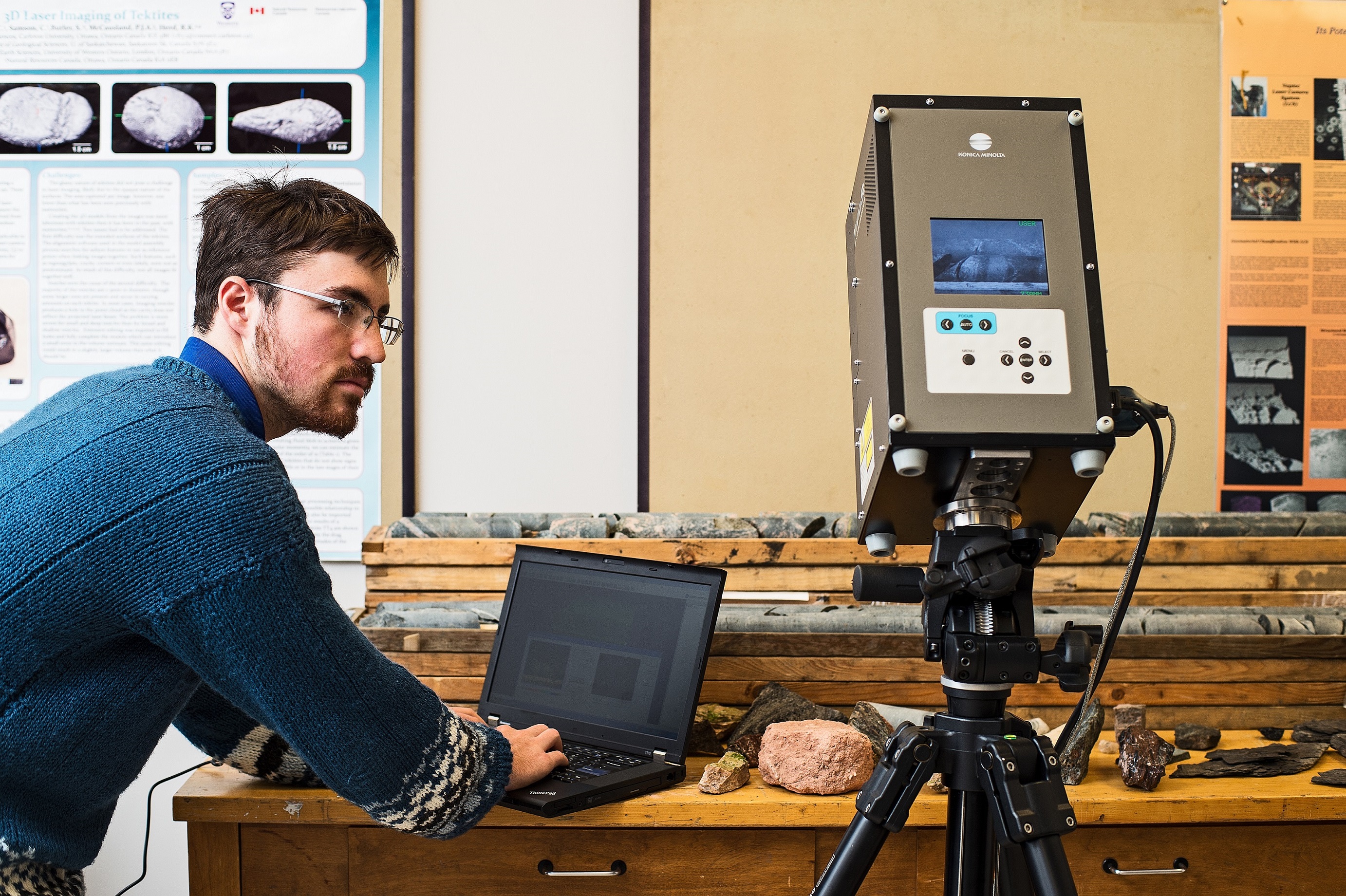 ---
Community
Each year the SSSC team organizes a variety of activities in which all Faculty of Science students can participate. These non-academic events aim to create a fun and inclusive community within the Faculty of Science
Design Your Lab Coat
The SSSC partners with the Carleton University Biology Society to offer Design Your Lab Coat. Students bring their plain lab coats and turn them into the envy of their lab-mates by adding spray paint, iron-on transfers and pictures.
Great Canadian Shoreline Cleanup
For the past four years, the SSSC participated in the Great Canadian Shoreline Cleanup. All students are invited to help pick up debris along the river on Carleton's campus.
Science Kindness Week
In both the fall and winter semesters the SSSC host a week of events for students in the Faculty of Science. Each of these events are themed around the idea of spreading kindness in the Carleton Community. In the past events have included distributing study snacks, a spa day, visits from a therapy dog and so much more.
Ski Trips
The SSSC sponsors ski trips each winter semester. Students receive a discounted group rate to hit the slopes and are picked up and dropped off by bus directly from Carleton.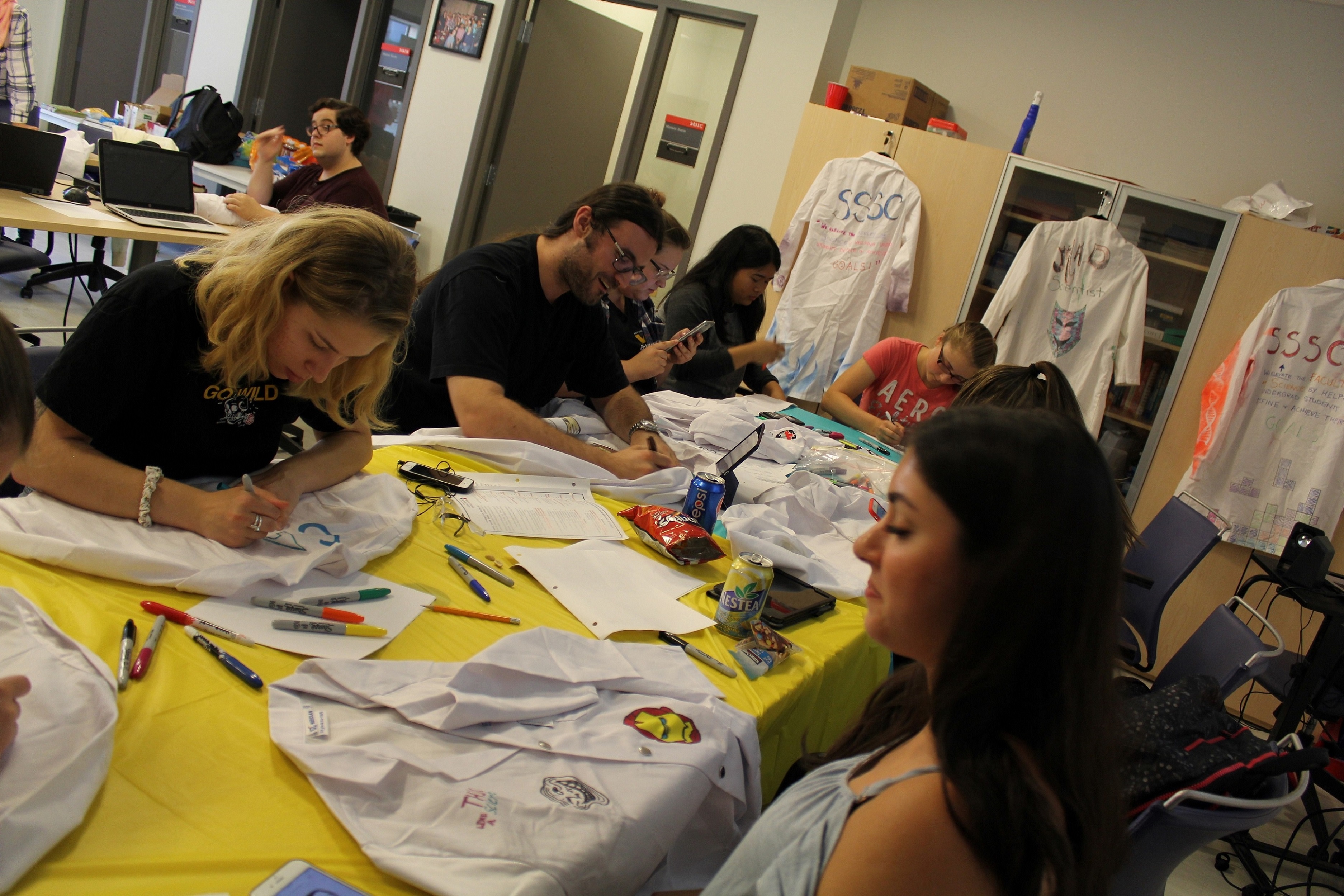 ---
Math Matters
Math Matters is a specially designed one week math refresher course for first-year students entering degree programs at Carleton with a math component. Having a strong base of mathematics knowledge and knowing study techniques to approach the subject material are essential in first-year university math. Math Matters ensures that students have the building blocks they need to participate and succeed in math-intensive university programs.
Math Matters is coordinated by the Science Student Success Centre in the Faculty of Science.
Is Math Matters for you?
Over the course of the week, you will have the opportunity to revisit and review key math concepts related to your field, learn from a university math instructor, get tips and strategies for success on studying math in university, and meet new people. Math Matters covers and reviews topics like:
Algebra (basic algebra, intervals, and simplifying algebraic expressions);

Equations (solving equations and inequalities, special formulas);

Graphs;

Transcendental functions; and

Trigonometry.
We suggest that you register for Math Matters if your high school calculus grade is below 80 percent or if high school calculus was recommended for admissions into your program but you did not take that course.
Throughout Math Matters, lectures and tutorials are divided by faculty, giving students the opportunity to review material relevant to their degree program, learn about resources available to their specific faculty, and meet study partners for the fall semester. Students are taught by some of the best instructors who teach university math courses in their faculty and also participate in study groups with no more than thirty students after each lecture. Each study group is led by a high-achieving Carleton student from that particular faculty. Study group leaders are hand-picked from each faculty for their strength in math, ability to explain difficult math concepts, proven experience tutoring and facilitating small groups, and passion for helping other students succeed.
Please visit the Math Matters Website for more information.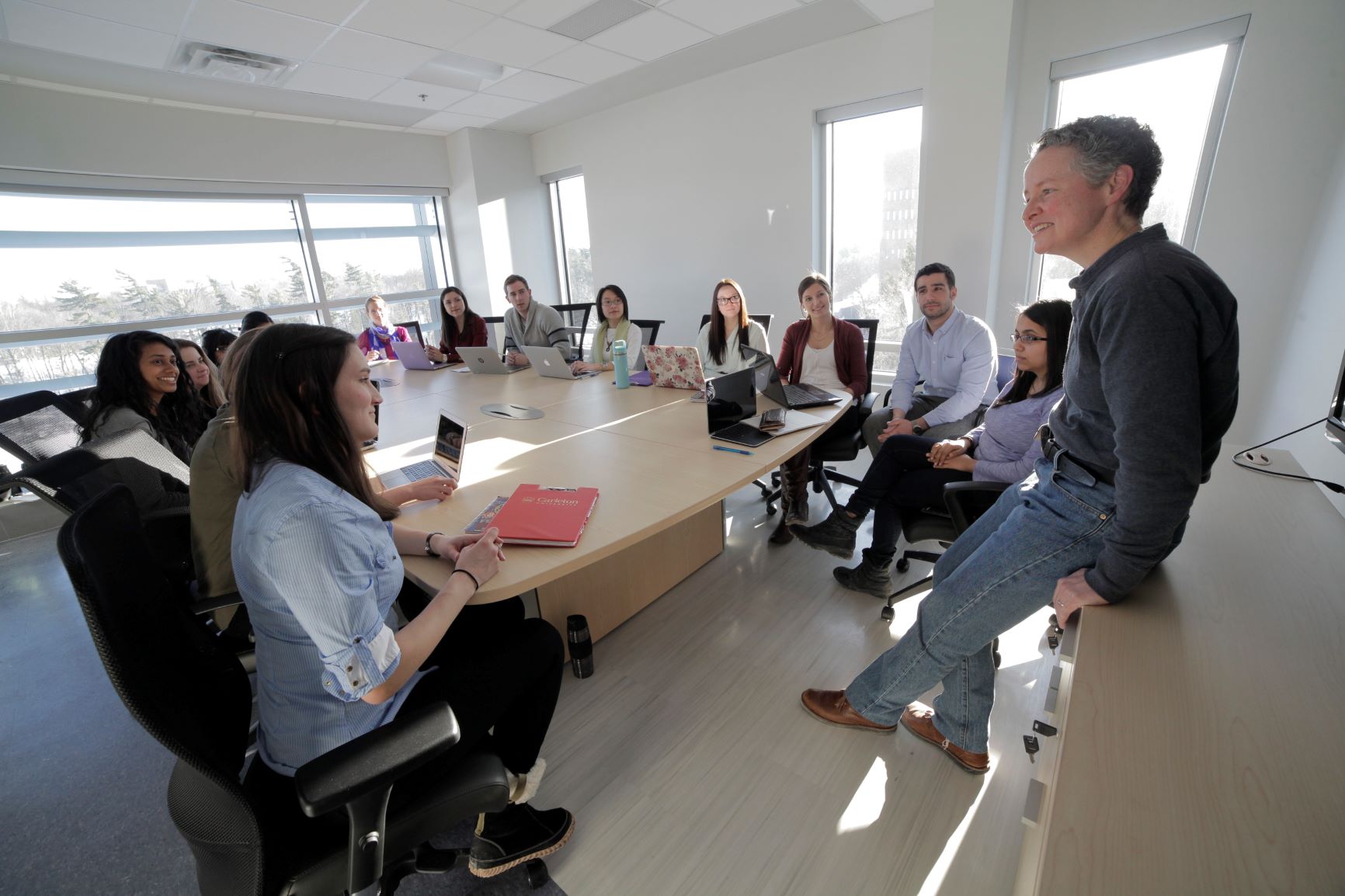 ---
CHEM Matters
CHEM Matters is a week-long course that emphasizes the importance of chemistry fundamentals and is designed to help prepare students coming into CHEM 1001. By having a strong grasp on underlying concepts that are common to all chemistry courses, you'll enter first year with a solid foundation of knowledge and skills you can use and build upon. You'll learn how to manipulate, understand, and solve for variables in simple chemical equations, after which you'll be able to do the same in the future in more complicated questions. Starting university with a strong basis of chemistry knowledge and problem solving skills will ensure you feel confident (and successful!) going forward in your studies.
Is CHEM Matters for you?
Generally, CHEM Matters aims to teach students basic fundamentals about chemistry problem solving that they'll need for current and future CHEM courses. Some of this material will be review from high school, while some will tackle subjects and practices that will help students better conceptualize and solve problems in CHEM 1001/1002. Some of the broad topics that will be covered in CHEM Matters include:
Simple chemical reactions: stoichiometry and balancing, calculating reagents, moles, neutralization reactions

Units: conversion between units, identifying and using SI units

Physical properties of solids, liquids and gases: density, volume, using the ideal gas law
We suggest that you consider registering for CHEM Matters if your high school chemistry grade was below 80% or you did not take University level chemistry in high school and if you are registered for CHEM 1001 in the Fall 2019 term.
CHEM Matters will be instructed by a senior chemistry PhD student. The program is designed to provide students with a mix of lecture material, step-by-step tutorials, in-class activities, demonstrations and worksheets; this format will ideally let students listen to material, see it being used and demonstrated, and then finally be able to apply this knowledge to problem-solving situations.
---
Mentoring
SSSC mentors work with students on an individual basis or in small groups to help them define and achieve their academic, career and social goals. The average mentor in the SSSC has a CGPA of 10.9 out of 12.0 (pretty much straight As!) and has lots of involvement both on and off campus. Mentors help guide students who are at all levels of academic standing to first figure out what goals they would like to achieve, and then give them the knowledge they need to reach their goals. They maintain an excellent knowledge of the services available to support students both on and off campus and are able to connect students with the resources that best suit their needs.
Our mentors can:
Improve your academic performance by enhancing your goal setting, lab writing, note taking, researching, test taking, and time management skills

Give you tips about calculating your grades and focusing your attention on assignments worth larger portions of your marks

Talk to you about options and requirements for attending professional schools after graduation (such as masters, medical and dental schools)

Connect you to research opportunities on and off campus

Show you volunteer opportunities related to Science

Discuss ways to get involved in Science and non-Science related clubs and activities
View Meet Our Mentors to choose your mentor or stop by the SSSC to get matched up in person!
Early Warning Initiative
The SSSC takes a proactive role in helping all first-year students succeed in computer science, math, and science courses. Now in its eighth year, SSSC Early Warning Initiative helps students struggling in first-year Faculty of Science courses at mid-terms and at the end of each term to find guidance and support.
At the mid-point of each term, we contact all first-year students who are currently receiving a 60% or less in a Faculty of Science course and offer them an opportunity to meet one-on-one with a mentor to discuss ways in which to improve their performance in the future. Topics covered in the mentoring sessions include time management, which course components to focus more time on, how to better prepare for tests and exams, and where to go on campus for additional support.
At the end of each term, we contact all first-year Faculty of Science students who have a CGPA of 60% or below. Again, students are encouraged to take advantage of the one-on-one mentoring program offered in the SSSC where they can meet individually with a trained upper-year student, who can offer advice and tips.
SSSC Summer Matchup
SSSC Summer Matchup pairs incoming first-year students in the Faculty of Science with an upper-year mentor in the summer before their first year of study at Carleton. The mentors contact incoming students in the summer and stay in touch with them throughout the school year to help them transition to Carleton more easily. Mentors answer questions about what it is like to be a Science student, the major differences between high school and university, where to get assistance with choosing and registering for classes, and how to get involved in activities after arriving on campus.