Information for attendees
This page will provide you with all the information you need if you're signed up for CHEM Matters. If you have any questions about the program, feel free to email chemmatters [at] carleton.ca.
Attendance is mandatory for all CHEM Matters lectures, activities, and tutorials. Lectures will be recorded ahead of time and should be viewed by students before the day's relevant activities. Activities including tutorials and worksheet corrections will be broadcast live by the instructor daily (see schedule for timetable).
Students will receive an email to their Carleton account before the program begins with any further instructors they require. 
CHEM Matters Schedule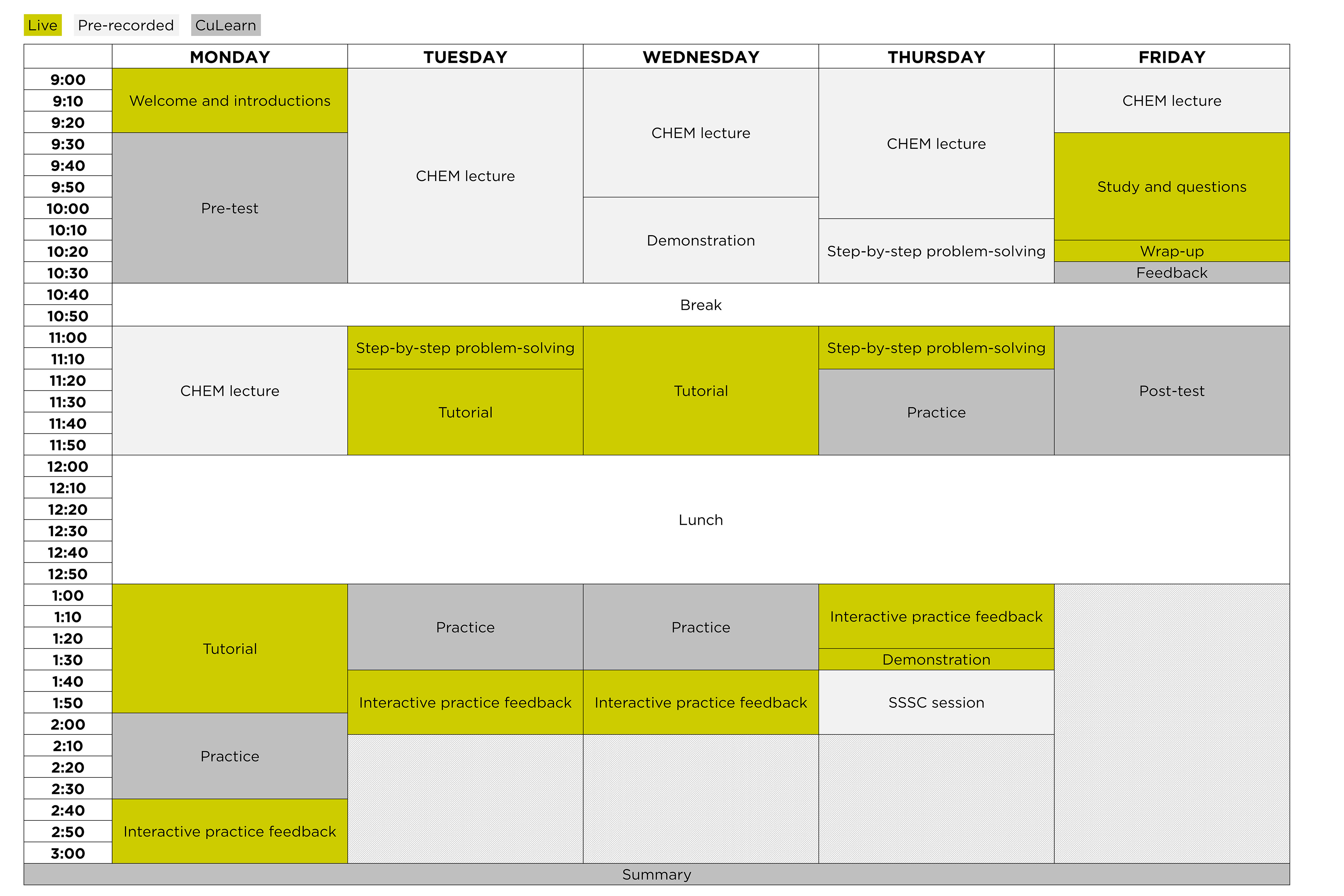 What You'll Need
Slides for lectures will be provided as downloadable files on the course's Brightspace page as well as any other worksheets or problem sets.
Everyone attending CHEM Matters should have:
A computer with internet access (a webcam with a microphone are also beneficial)

Pens, pencils, erasers

Calculator

Notebook to write notes and for tutorial problems

A way to annotate the note slides while you watch the lecture (print them out and write on them or annotate them on your computer etc.)
Missing Classes
Since spaces are limited, please only register for CHEM Matters if you are willing and able to attend all five days of the program. If you are unable to attend due to extenuating circumstances after registering, please email chemmatters [at] carleton.ca as soon as possible.